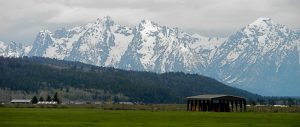 I am pleased to be presenting the session Case Studies in Lab Design: The Good, the Bad and the Ugly at the 2016 Intermountain States Seminar (IMSS) in Jackson, WY. I always enjoy attending the IMSS meeting and am honored to have been asked to present again this year. Here's the session description:

Through presentation of photos and blueprints and utilizing group discussion attendees will review examples of laboratory design from several different hospital laboratories and for each example discuss what works well and what could be done differently to improve specimen flow, and individual and overall laboratory staff efficiency.
This year's meeting is September 29th through October 1st. If you are interested in attending you can find information on registration and lodging on the 2016 IMSS website.